I find that I keep emailing myself links to articles or items that I see online and love.  I keep books that I've finished in my Kindle app long after I've finished them because I want to share.  And I have a big stack of recipes to share that I never get around to.  So, in an effort to share some of the things that I'm loving right now, I'm going to jump into a Friday Favorite's/Friday Five routine so that I can share some of this with you.  And, I'm going to call my version "Friday Peanuts".  No real rhyme or reason why, I just like it.  🙂  It probably won't be every Friday, but hopefully a lot of them.  And, unless specifically noted, NO links are affiliate links.
1. Books that I've read recently and loved:
Southern Fried Sushi by Jennifer Rogers Spinola (and the 2nd book, Like Sweet Potato Pie, and the 3rd, Till Grits Do Us Part) – great series that was very interesting, it gets tense in the last book so be aware that it's not your typical romantic fiction
Let Them Eat Cake by Sandra Byrd (and Bon Appetit and Piece de Resistance) – my love for this series might have something to do with my love of Paris, but I thought they were well written and interesting in addition to having great scenes in Paris!
Once Upon a Prince by Rachel Hauck (anxiously awaiting book #2 Princess Ever After which released in Feb 2014) – if you love the Cambridge's like I do this is a fun book to read.  Maybe this will happen to Charlotte and George?!?
Out of the Spin Cycle: Devotions to Lighten Your Mother Load by Jen Hatmaker – I read this straight through like a book and it was phenomenal.  I couldn't put it down and found it so refreshing and validating and helpful!
2. Recipes that I've tried recently and loved:
Nutella Pretzel Brownies by Chef in Training – so unbelievably delicious!  You HAVE to try these if you love salty and sweet!
3. Articles/posts that I've read recently and loved:
Dream Bathrooms Don't Have Ugly Light Fixtures on CNN (recognize photo #12?!?!)
My brother-in-law and sister-in-law's beautiful wedding photos
A Tantrum for My Transformation by Christina Fox on desiringGod
Portion by Angie Smith
Great article about an Alabama boy who used to live down the street from me way back when.  He and his wife have always been top notch.
4. Products I'm putting on my Christmas list:
One of these custom house ornaments from LittleMissDressUp
Anything from Hilary Butler Fine Art
This still life called Starlight by Janet Hill Studio would be a nice start to a fashion wall in our closet.
5. General loves that don't fit into the other categories (i.e. business related, kids, etc.):
Blog Month for Compassion starts in September.  Be on the lookout for my posts and other bloggers who will be participating.  You can also join in by going to the blog and checking out the guidelines.  We have a big heart for Compassion and have recently met a young woman who was a Compassion child growing up.  I'm hoping to get to share her story with you during the month!
Building Buzz for your Startup
Charlotte is obsessed with the glitter crayons that she got for her first day of school present.  If you didn't know these existed (like me!) and your daughter loves sparkles (like mine!) get her some of these to be hero of the year!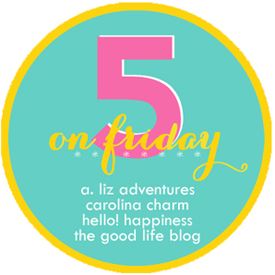 We're racking our brains trying to come up with present ideas for James for his 2nd birthday.  Anyone have any ideas they want to share?!?!  Or any favorites? I'd love to check them out!