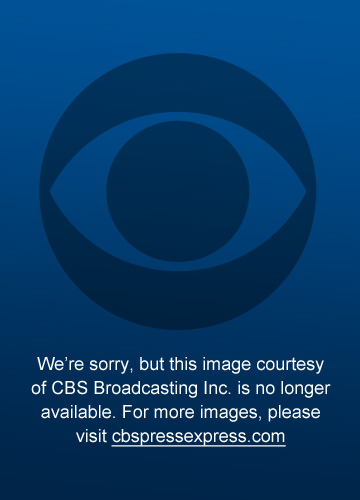 I'm going to stray from any type of regular content today because I wanted to write about one of my guilty pleasures: tv watching.
I watched the series finale of Hart of Dixie this week and I was fairly happy with the way the show ended. Over the past four years I've enjoyed watching Zoe, Wade, Lavon, Lemon, and everyone else have escapade after escapade in small town Bluebell, Alabama. Being a born and bred Alabamian (albeit from the north of the state not the south) I thought I'd share with you how I think Hart of Dixie got Alabama right.
1. Alabama vs Auburn
Much was made over the course of the series of Lavon's illustrious football career at The University of Alabama. He even went and played in the NFL. And when AnnaBeth and Lavon date she is terrified to introduce him to her parents because…they're Auburn fans. The rivalry was accurately depicted in my mind. Allegiances to both teams are born into you and to change sides is tantamount to treason, although it is done with more frequency than you would imagine. And inter-marrying does happen — has in my family in fact — and I tell you, it makes for some very interesting Thanksgiving's!
2. We help each other
Bluebell often banded together as a town to help each other. They held a lot more town meetings than what really occur, but maybe really small towns still hold them as often. Your neighbors will bring you casseroles when you're sick or have a new baby or they'll send their son over to mow your yawn. The babysitter for your kids probably lives down the street. And you know that there are always a handful of people that you can call in a crisis and they'll drop everything to come and help you out. Surely there are pockets of that everywhere, but that's a way of life that's taught from birth in the South.
3. Small towns are just that…small
Forget Kevin Bacon, you can probably connect everyone in my town with less than 7 links. Either their aunt was your cousin's first grade teacher or that doctor treats my grandmother and is in my supper club. In some way everyone can trace back to a common acquaintance. And the only time you're not going to see someone you know at Target? The one time you go dressed up, in makeup, and with your hair fixed. The other 99 times that you go in workout clothes sans makeup and with just a quick brush through? You'll see your doctor, your best friend, your mailman, and your child's dance teacher.
4. We are civilized

While Zoe Hart was in a bit of a culture shock when she arrived in Alabama due to the lack of Starbucks in Bluebell, for the most part, the show correctly showed that Alabama isn't the backwoods of the country. We all wear shoes, drive cars, have running water, electricity, paved streets, and even the internet. While yes, some very small towns can lack amenities that big city dwellers would scoff at missing, Alabama as a whole has the same amenities as everywhere else. Some (maybe) surprising facts about Alabama for you: Both Alabama and Auburn rank in the top 125 universities in the country according to US News and World Report (88th and 103rd respectively). Billy Reid has his flagship shop and studio in Florence. We have world renowned Chef's that call Alabama home. Cases in point: Chris Hastings (Hot and Hot Fish Club), Frank Stitt (Highlands Bar and Grille, Bottega, Chez Fon Fon), and Jimmy Boyce (Cotton Row, Commerce Kitchen, Pan e Vino, Galley and Garden). It's contested by New Orleans but many claim that Mobile introduced the USA to Mardi Gras. The Alabama Shakespeare Festival is one of the largest in the world. And we have high class shopping in Alabama even if it's not in the smallest towns. Calypso St. Barth, Tumi, kate spade new york, Michael Kors and others all have stores in Alabama.
And just as a sidenote…there were a few things that they got wrong as well. Citizens don't typically parade around in full antebellum dress just for the fun of it although there are balls held and tourism groups that still dress as such. Sadly, the race divide is not nearly as picture perfect as portrayed in the show. Residents of the very small towns drive into a bigger one to go to the doctor as there aren't very many (if any) one and two doctor practices that serve an entire town. And, while our police forces don't contain the same numbers as those found in New York City, we also have more than one official monitoring our cities.
Overall, I loved Hart of Dixie and am sad that it has ended. It made me appreciate all that we have in Alabama even more. The community, the beautiful landscape, the traditions and heritage all make Alabama a wonderful place to live and I'm so glad that I get to raise my children here.
Did anyone else Hart of Dixie? If so, did the portrayal of Alabama cheer you or annoy you? I'd love to hear!